The United States Naval Sea Cadet Corps (Sea Cadets) is the Navy's youth development program.
We give young Americans skills, knowledge, and confidence through an amazing variety of training opportunities.  Sea Cadets wear uniforms, work as teams in a disciplined environment, and adhere to our core values of honor, respect, commitment, and service.
Sea Cadets are young men and women aged 10 to 18.  We are supported by the U.S. Navy and U.S. Coast Guard, and our Cadets train on naval bases and other military installations.
Sea Cadets gain unique and valuable experiences that incorporate hands on learning and teamwork.  Our diverse program includes seamanship, sailing, aviation, security, building robots, medical, STEM, SCUBA, submarines, photography, culinary, special forces training, and an International Exchange Program.
As a member of the Sea Cadets you navigate your path to success.
Join today to start your journey.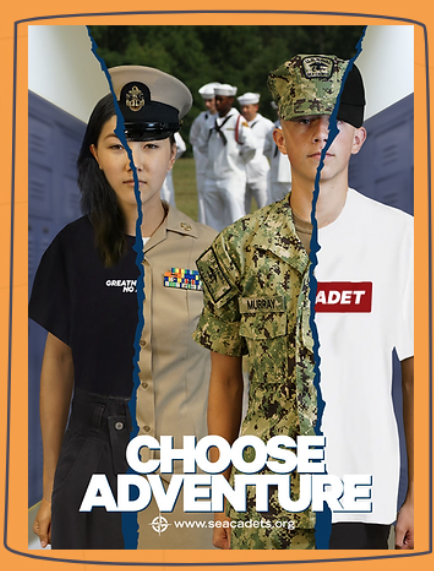 All prospective cadets must be U.S. citizens or permanent legal residents, and meet our minimum age requirement (ages 10 through the completion of high school). We have approximately 400 units across the United States, and in Guam and Puerto Rico. 
JUNIOR PROGRAM
AGES :
10-13
SENIOR PROGRAM
AGES :
13-18

MISSION
The mission of the United States Naval Sea Cadet Corps is to build leaders of character by imbuing in our cadets the highest ideals of honor, respect, commitment, and service.