Sea Cadets invites corporations, foundations, and commercial entities who share our passion for developing America's youth to join us. Your corporate sponsorship can make a large impact and allow Sea Cadets to:
Maximize Participation: Raise the number of cadets who benefit from our program. Break down barriers to participation by making funds available to pay for uniforms, enrollment fees, training fees, and travel.
Improve and Expand Training Opportunities: Fund special projects, new training programs, enhanced curricula. Share the benefits of Sea Cadets more broadly.
Grow Nationwide Engagement: Build relationships with the community, military, academia, and industry. Garner support from community, business, government, and military leaders. Gain access to more training venues.
Sea Cadets recognizes our corporate partners in our digital and print media. To explore how your business can partner with Sea Cadets, please contact us at development@seacadets.org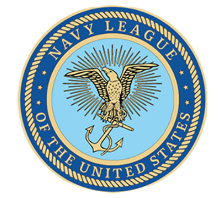 Thank you to our
60th Anniversary Dinner SPONSORS
Ambassador
Dr. Lynn Atkinson & Dr. David Drucker
Attache

Capital Bank N.A.

GBS Solutions Corporation

Sarah Higgins
Ms. Cynthia Miller Consulting, LLC.
Envoy

CoAspire
James & Brenda Hayes
The Rubijono family

MISSION
The mission of the United States Naval Sea Cadet Corps is to build leaders of character by imbuing in our cadets the highest ideals of honor, respect, commitment, and service.