Sea Cadet partners can provide direct funding to support specific programs in a region that promotes corporate priorities or become a curriculum partner to support much-needed curriculum updates in key program areas such as STEM and Leadership and Ethics.
Programs are offered to young Americans in 46 states, as well as Guam and Puerto Rico, and range from STEM programming to Leadership and Ethics; Medical Services to Aviation; Basic Seamanship to Construction, and more.
With all partnerships comes branding, recognition and employee engagement opportunities. Our staff will work with you to determine what best aligns with corporate priorities.
Thank you for considering these valuable opportunities to bring life-changing experiences to our young Americans. To learn more, please contact: de*********@se*******.org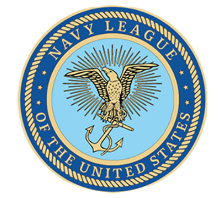 Thank you to our
60th Anniversary Dinner SPONSORS
Ambassador
Dr. Lynn Atkinson & Dr. David Drucker
Attache

Capital Bank N.A.

GBS Solutions Corporation

Sarah Higgins
Ms. Cynthia Miller Consulting, LLC.
Envoy

CoAspire
James & Brenda Hayes
The Rubijono family

MISSION
The mission of the United States Naval Sea Cadet Corps is to build leaders of character by imbuing in our cadets the highest ideals of honor, respect, commitment, and service.