SEA CADET ALUMNI ASSOCIATION
Are you a former Sea Cadet?   Were you a volunteer with the U.S. Naval Sea Cadet Corps?  If so, we invite you to join our Sea Cadet Alumni Association!
Our alumni preserve Sea Cadet history and heritage, promote today's corps, and of course share stories.  It's a great way to network and connect with old friends. Our alumni will arrange regional events and  may have opportunities to assist our units.
We welcome any financial contribution you can make to support our cadets, but there is no fee to join. If you donate more than $25 annually, you will receive a hardcopy of our Seafarer magazine. 
Membership requirements: 
Former cadets: You must have been a Sea Cadet, League Cadet in good standing for more than one year.
Former adult volunteers:  If you previously served as an adult volunteer in good standing for more than two years, we invite you to join.
To apply for membership: click…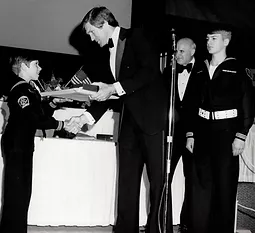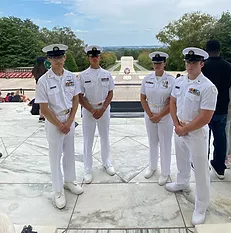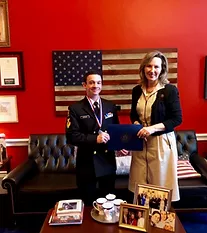 MISSION
The mission of the United States Naval Sea Cadet Corps is to build leaders of character by imbuing in our cadets the highest ideals of honor, respect, commitment, and service.